Business Buddies
Walker et al - creating a community of contacts
We have pulled together reputable contacts who we feel positive about recommending to you. If you are trying to search for a company to carry out some work in the Grampian, Tayside and Fife areas (in some cases, outwith these areas), send us an enquiry and we will contact them and ask them to get in touch with you. Or if you'd rather speak to us first, call 01307 461735.
We wouldn't recommend just anyone – they are tried and tested and are part of a local network of companies who are proven to provide quality and affordability. And in most cases, we've used them ourselves!
Professional Services
Accountant - Caring for you and your Business
Financial Adviser - Taking the "if" out of life
Banking - Not just a money lender
Solicitor and Estate Agent - Don't go round the houses
Mortage Adviser - Opening the door to your dreams
Web Design and IT Support - Keeping IT simple
HR Services - Reducing your costs for advice and support
Trainee Recruitment Service - Try our trials
Health & Safety - Keeping you alive
Chartered Surveyor - Supporting your plans
Architectural Technician - Building your future
Business Services
Fleet Management - Don't let legislation drive you mad
Planning and Advice - Minding your own business
Mentoring and Coaching - Getting your business back on track
Printer - Making business easier
Leaflet Distribution - Delivering success to your business
Database Management - Let's get it sorted
Office Supplies - Totally stationery, but never stationary
Business Cleaning Services - The company that delivers what it promises
Customer Research - What they really really want
Contract Proposal & Analysis - We'll help you win that contract
Trade Services
Gas - Protecting our greatest assets – our customers
Timber Treatment - Taking the "con" out of contractor
Joiner - We woodn't rip you off
Other Goodies
Wills - Assuring you with a will
Hearing Aids and Testing - Your hearing in our hands
Utilities - Don't waste your energy
Tree Surgery - A branch near you
Cycle Retail - We'll kit you out
Artist - Picture perfect
Travel Consultant - Putting your feet up
Fitness Trainer - Get fitter, faster
Hearing Aids and Testing - Your hearing in our hands
Tailor made products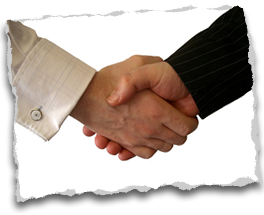 We do not create a "one fits all" service, we tailor our products by listening to you, asking the right questions and taking on board what you say.

Please contact us for more information.

See our Tip of the Month

Tip of the Month Archive